We're heading south on route 45 in Mississippi, on our way to New Orleans, and I'm writing this post from the passenger seat of the Rialta. We have four shows under our belt, four more left on this tour of the south. We played for the first time in Mississippi Sunday night and are headed to Louisiana and Alabama for more firsts. Three new states for us on this tour. 
I want to write and tell you about this life we have chosen, this life on the road. But I've started this post multiple times and I keep scrapping everything I write. I want to give you a little glimpse into what life on the road is really like (not the romantic notions we culturally impose upon it), but sometimes I fear that if I tell the truth about this life — well, honestly, I'm not sure what I fear. But I fear something. 
On paper, this life looks like madness. There is little in the amount of guaranteed income. Every night is a different "first day on the job", one in which you have no idea who your boss is going to be, how he or she will act, if your co-workers — sound engineers (if there even is one), wait staff, door person, etc. — will be easy to work with. Whether the audience will like what you do, or if there will even be an audience.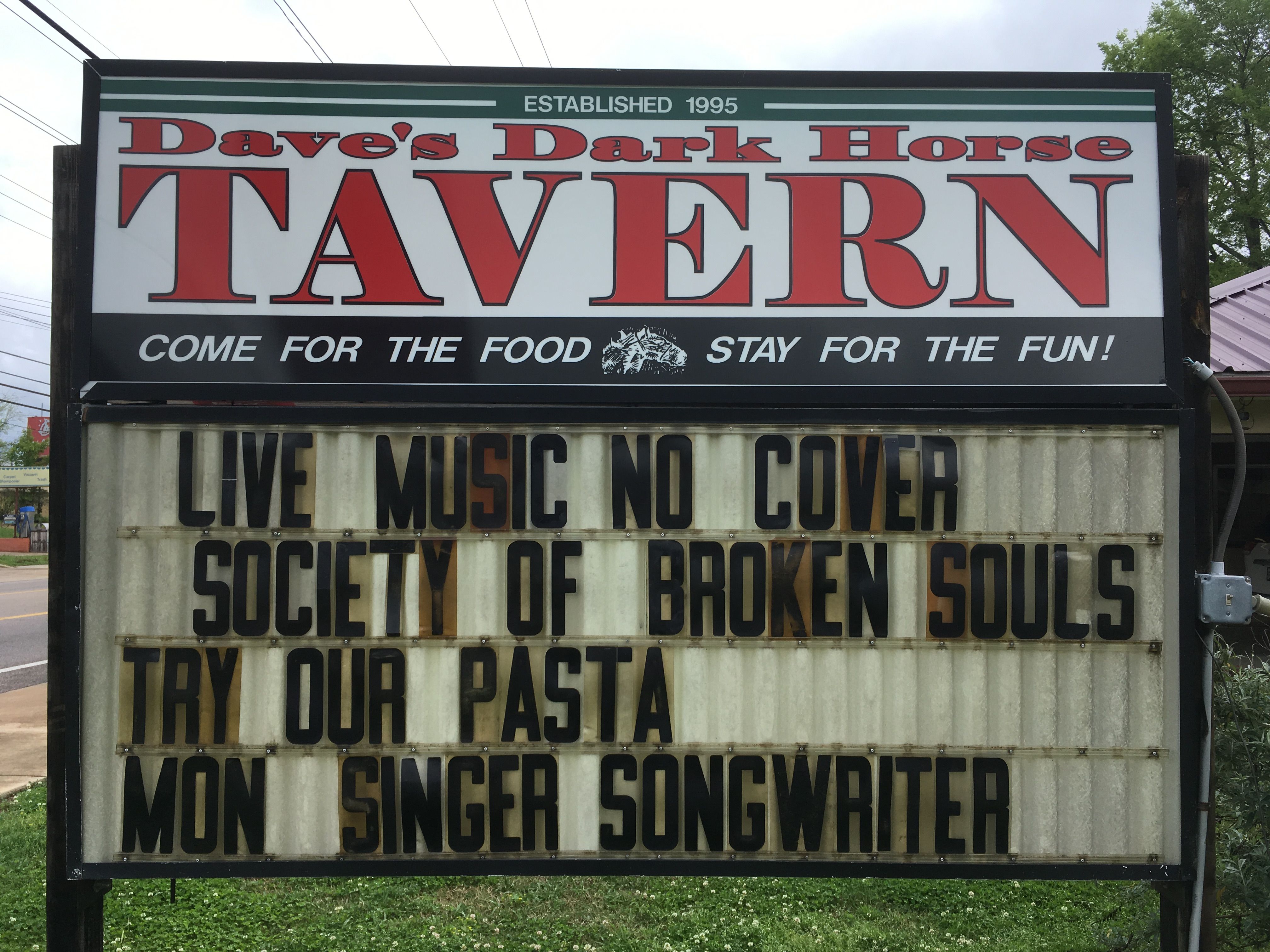 Madness: One of the less-than-stellar shows this tour. There's at least one on every tour. But hey. They have pasta.
 
But this life is also magic. When you show up in a town of less than 2000 in the Ozarks and a group of concerned citizens has bought and is restoring an old movie theatre that the city wanted to tear down and they are hosting songwriters and musicians and doing wonderful things for the culture of their small town. Or when you meet a recording engineer who has owned a studio for 27 years and is on a road trip and happened to stop in to the venue you were playing at and loved your music. Or you get a little bit of press in the newspaper, right next to two of your songwriting heroes. Or someone tells you just how very much the lyrics of your songs mean to them. 
More about this life: there is an insane amount of driving, in our case in a 24 year old, 21 foot RV. About half the time we know where we will be staying that night; if we're really lucky, the venue will let us overnight in their parking lot and if we're especially being smiled upon by the touring gods, we will get to plug the RV in and have some electricity for the night. Other times, we play it by ear. Walmart, Flying J's, Casinos. And when someone will host us at their house and we can have a real shower in the morning? Touring jackpot. 
And always there is Maisie, at the end of the show, waiting for her people to come back, ready with ears and a belly to be rubbed, love to be given. 
So many times we hear from people, "oh, when you're in such-and-such city, you have to check out this or that place." I smile at these recommendations and try to make note of what they are — in case we ever happen to be there on vacation. Because touring is not a road trip, it's not a vacation. A typical day involves anywhere between a 100 to 300 mile drive, after which we roll into the venue, set up our gear and sound check (2 hours), play our show (2-3 hours), and break down our gear and load out (another hour). Most of our work days are anywhere from 8-12 hours and most tours we do that every day. We do see a lot of the country, but most of it is viewed through the windshield of the RV. 
But some of our sweetest moments occur when we are seeing the world through that windshield. Sometimes we have our best conversations on those drives. Sometimes we just sit in the luxury of a peaceful quiet we so rarely see at home. My personal favorite? When Dennis plays deejay and hand selects the perfect playlist just for where we are, or one that represents the history of us — and I know I am exactly where I'm supposed to be. 
There is so much more. It is so hard to wrap it up into one blog post. But I know this: being on the road, in spite of its inherent challenges, is our happy place, because it comes down to this: when we are on the road, we have all of the essentials of our lives: each other, the dog, all of our instruments and our songbooks. Everything that seems to create so much stress for us in our daily lives just recedes into the background and we can focus on what we feel like we're supposed to be doing on our time here on planet earth. 
Someday, we may have a nicer, newer RV. We may play to packed audiences in beautiful halls. We may be able to schedule time off in some of these amazing places we play, instead of running to the next town every day. Or this may be as good as it gets. Regardless, we're going to keep doing what we do, because at this point, we're not really sure we know how to do anything else.
~Lauryn
April 10, 2019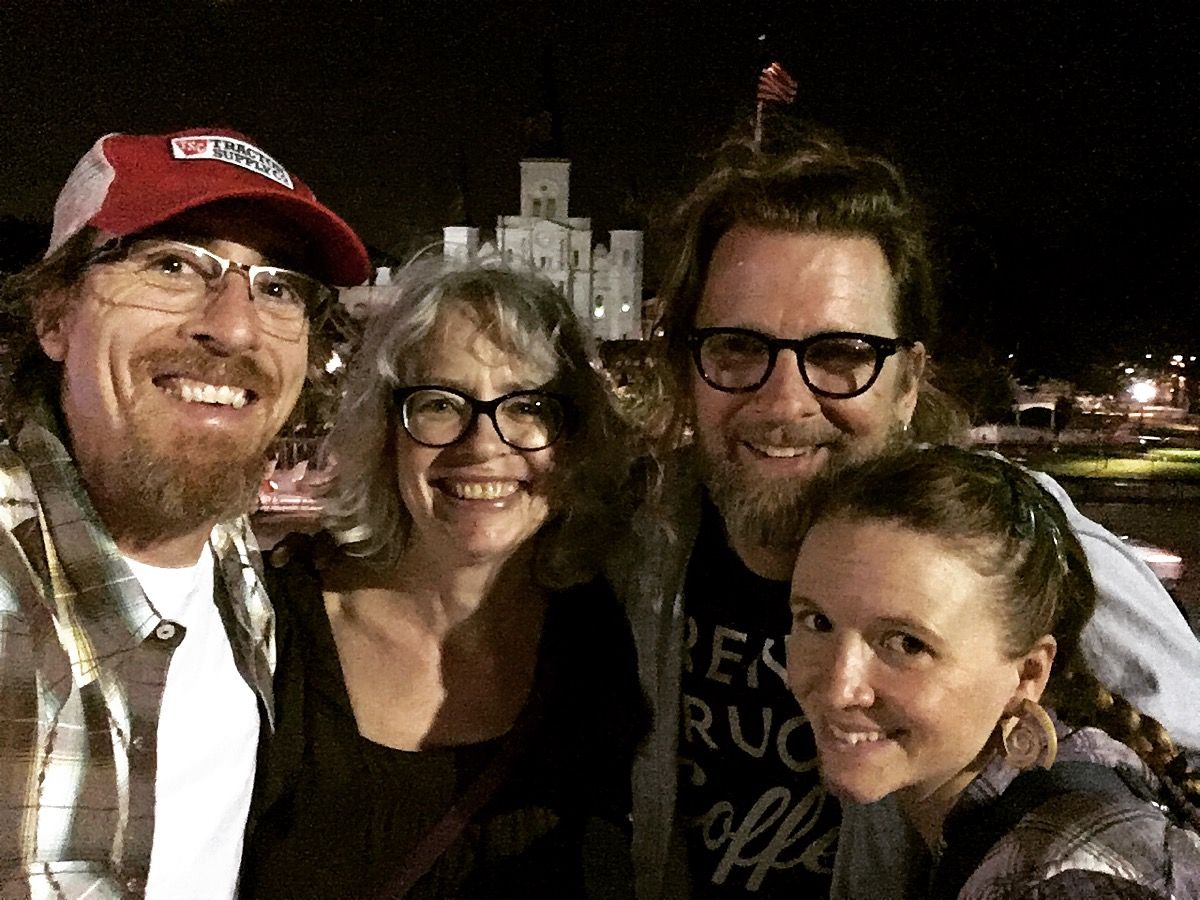 Magic: New Orleans, meeting virtual songwriting friends (Dirty Rain Revelers) and kindred spirits for the first time in real life.