The Sunday before last, Lauryn and I indulged ourselves in a rare treat. Along with a dear friend, we drove up to Iowa City to see a concert by one of our favorite acts from awhile back — Canadian songwriter, Corb Lund. We became fans of his years ago when another band Lauryn was playing with opened for him just a few days ahead of our wedding. He dedicated his song, "Gonna Shine Up My Boots" to us at the start of his set and at some point in the night, the Canadian contingent of Lauryn's extended family in attendance was singing along to his version of the Stompin' Tom Connors unofficial national anthem of Canada, "The Hockey Song". It was a great time; his band is one of the best bands I've ever heard. In particular, Grant Siemens on guitar just blew me away. 
Fast forward two years and we play our farewell show in Seattle as the opening act for Corb Lund and The Hurtin' Albertans at the Tractor Tavern. What a way to go out with a bang. Corb and the band are about the nicest folks you'd ever hope to meet and they put on one hell of a show. We exchanged music,T-shirts, and stories, and saw them off to Canada and then we packed for Iowa. 
In the 12 years that have passed since that night, we've kept his music in rotation as we travel around the country and it always lifts the mood as we grind down the highway. So we were pretty excited to get to see him again. And while I very much doubted they'd remember us, I figured we'd at least have a chance to tell them how much we still enjoy their albums. I ran into Grant in the parking lot before the show; I looked up and said, "Are you Grant?" and he replied, "Yes. Do I know you?". I said, "My wife and I opened for you in Seattle about a hundred years ago." And he smiled, "TRUCKSTOP SOUVENIR! I still have your t-shirt." We high-fived and were able to chat for a bit before the show and then hung out for a while afterwards. It was great to see them all. They were amazing as always and generous with their time afterwards chatting and posing for photos until everyone was gone. (Added bonus: Grant is available for steel guitar parts on the new album should we need him.)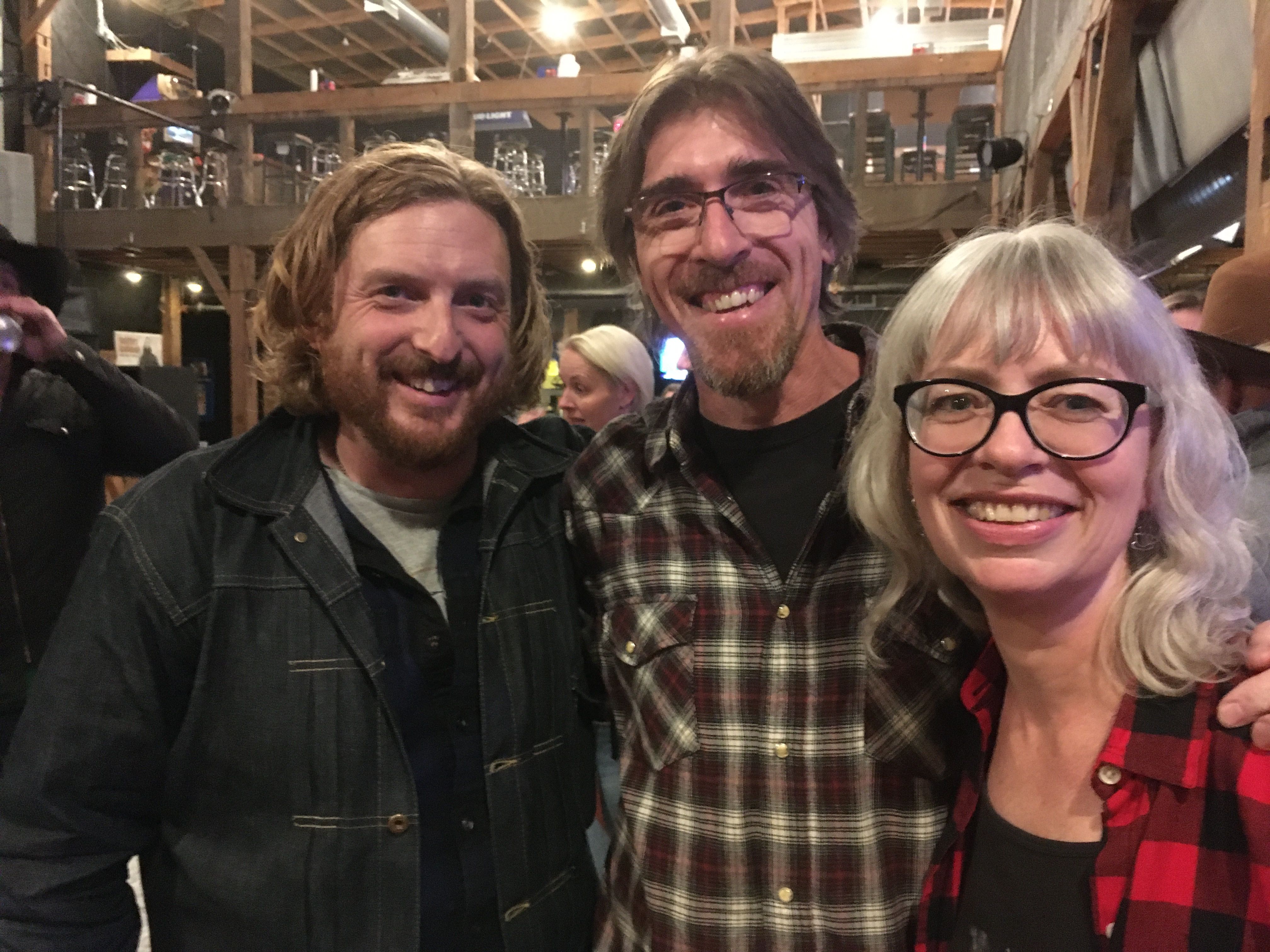 With guitarist extraordinaire, Grant Siemens
But why am I relaying this here on the blog? Well, I also ran into two other local artists that night. One of whom has a new album coming out soon and the other who may want us to help with the recording of his band. I chatted with both of them. We shared information, cheered each other on, and promised to stay in touch. As we made our way home, it occured to me how great I felt at the end of the night. And it also occurred to me that I felt great because I was reminded that I belonged to something. 
We talk a lot about belonging here at the House of SOBS. It's in our ethos. It's in the Society part of our name. We all need to know we're not alone — particularly in a world that seems hellbent on dividing us. But for me that night, it was a reminder of just how important that is on every level. Music making can sometimes be a lonely endeavor. Lauryn and I look to one another for feedback, inspiration, and camaraderie but it was nice to share that feeling with some other folks who also follow this pursuit. And the elation from the night gave me a healthy lift that I wasn't even aware I needed. In many ways, the music world is small and it's little wonder that we cross paths with folks time and time again. But as the holiday season approaches and another year comes to an end, I believe we all tend to take stock of things and adjust our paths for the year ahead. I'm quite thankful for the serendipitous reminder of how it feels to feel connected. 
We're about to hunker down for some long overdue recording and that means time away from performing — which also means time away from seeing all of you at shows (only one left this year). We'll keep you updated as things progress and we're super excited about all the things we have planned. But while we're piecing together the puzzle of all these new songs, please know how grateful we are to be a part of this with you.
~Dennis
November 21, 2019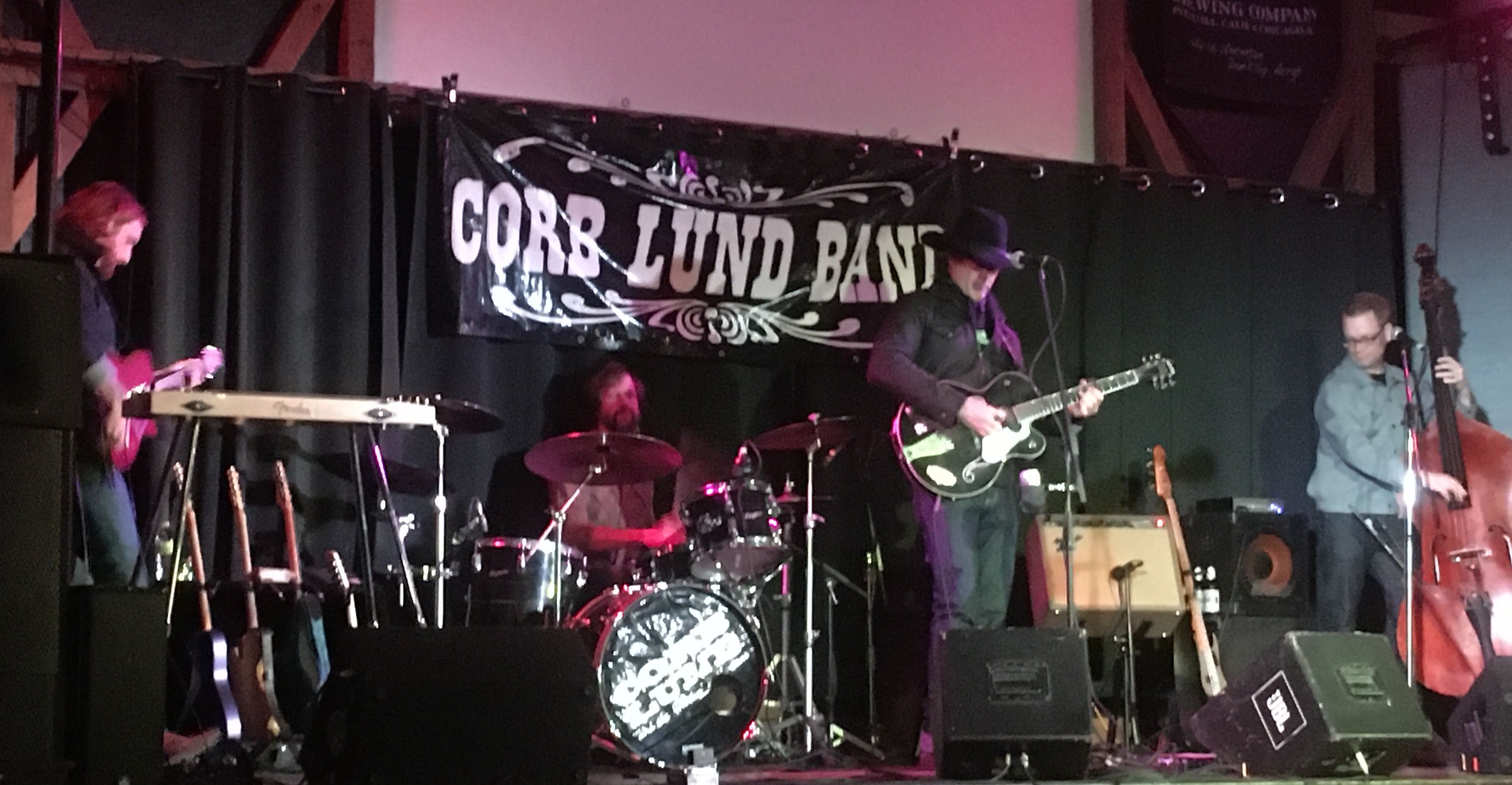 One of the best live bands we've ever seen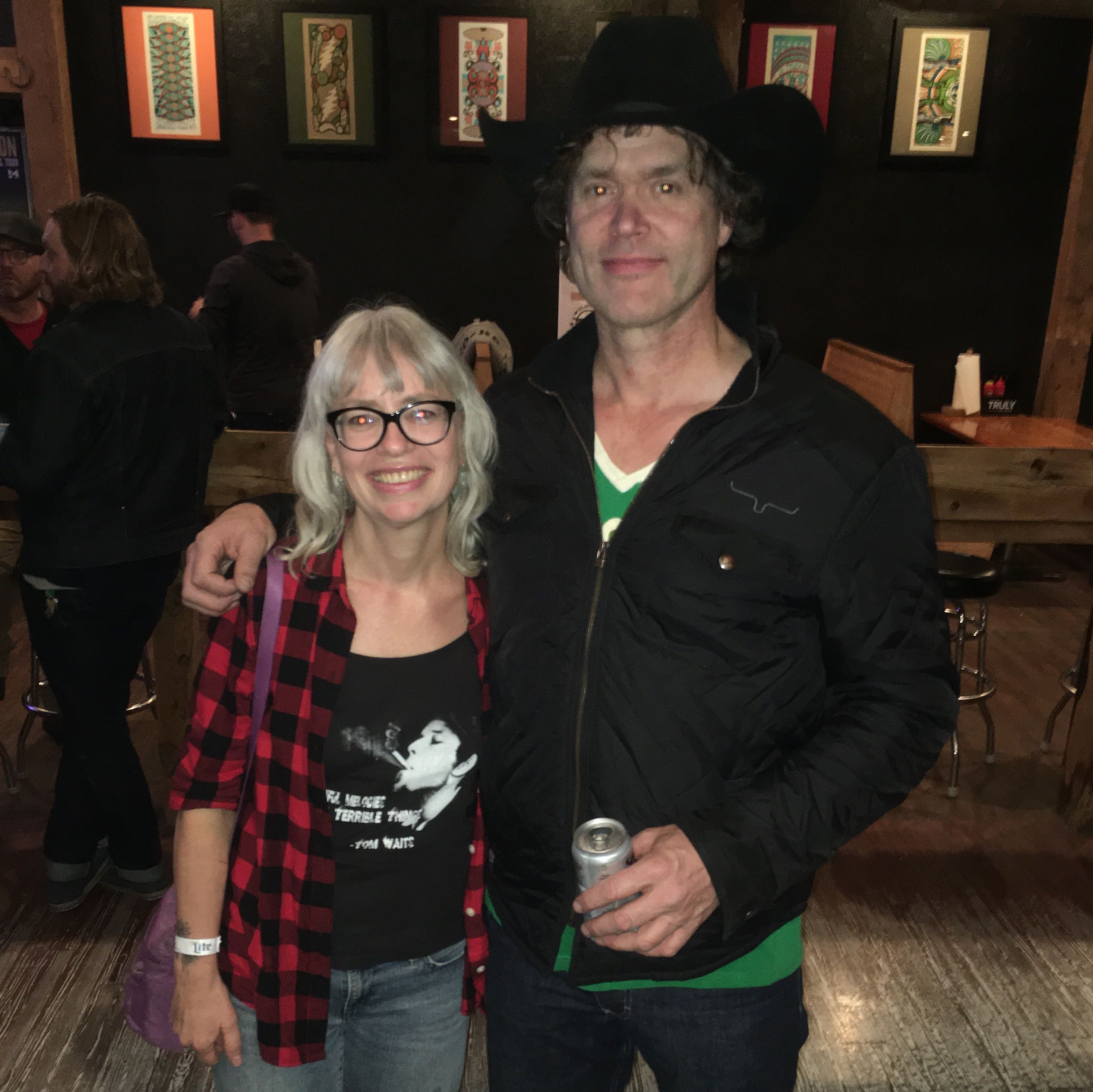 Lauryn with Corb. She's always had a bit of a crush on him.