I'm tucked away in the back of the RV parked at my mom's in Northern Michigan. It's a magical spot hidden away in the woods; the leaves, swishing in the breeze like a brush on a snare, are just beginning to change color while the random wildlife sounds punctuate the otherwise hypnotic rhythm this lovely fall day offers. It's a respite waltz long overdue. We're here as part of my 50th birthday present to myself. I grew up both in Texas and Michigan and while both geographies left their marks on me, a Michigan fall is hard to beat (Texas springs are a close runner-up).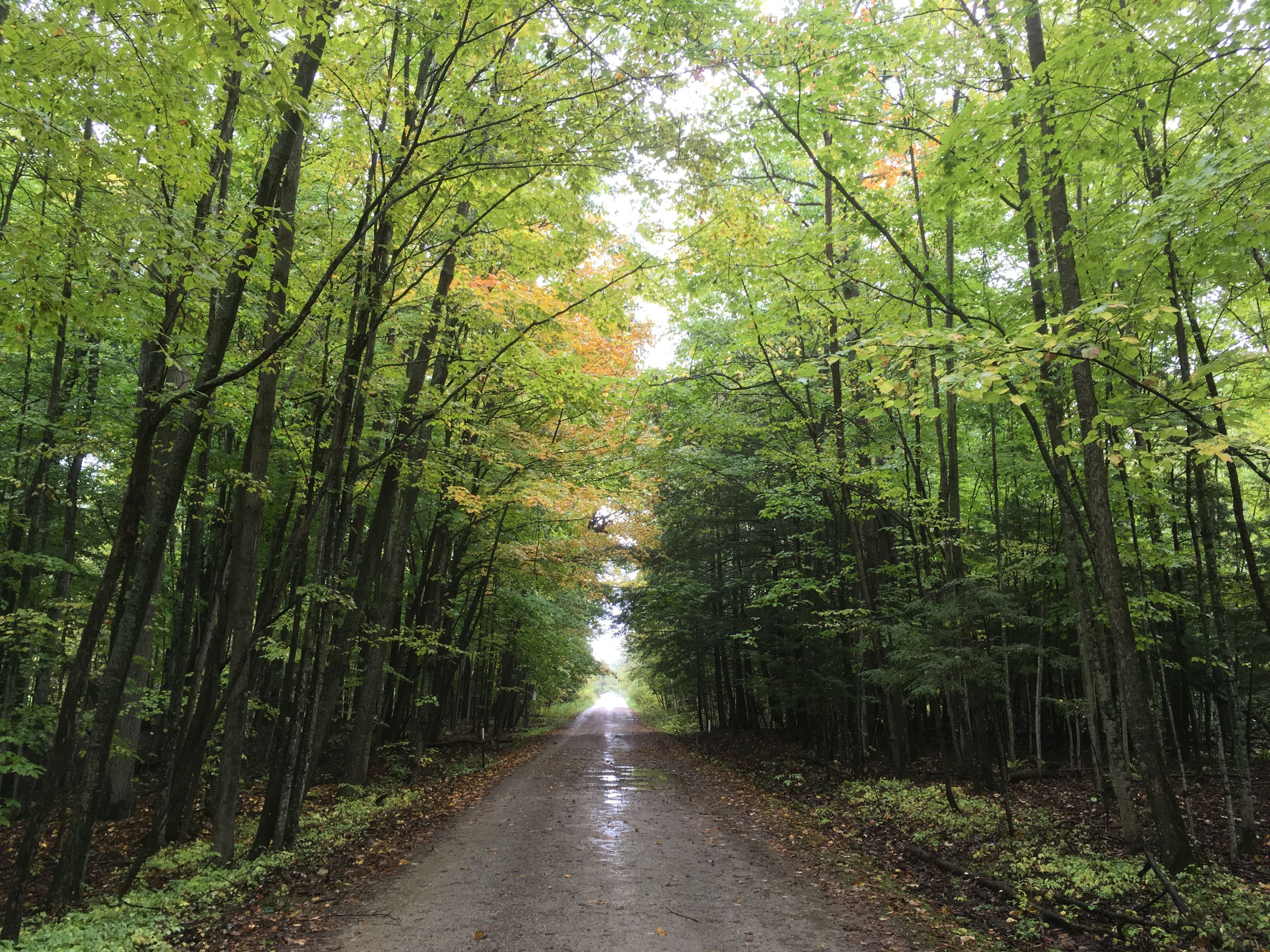 Deep in the Michigan Northwoods (photo: L Shapter)
But it's that 50th birthday that has my attention, a mark on the timeline of a life that beckons reflection and contemplation. And as I consider the significance of it to me, I am surprised to feel as young as I do. I suppose we all measure these things in our individual ways but for me, I thought I'd feel old. Oddly enough, I don't feel that way at all. I don't feel much different than I ever have. I think about a 12 year old version of myself (perhaps illuminated through the lens of a visit to the place of my youth) and I feel that I can relate to him as though I were still 12. It's a great feeling. I wonder if Lauryn and I returning to music later in life is part of the reason for this. We traipse all over the country playing music, boondocking in truck stops, making new friends, all the while listening closely for the muse to whisper some precious insight to us that we can share with others. There are certainly times during this charmed and blessed existence that I feel like a kid in a candy shop. However, those 50 years bring with them a deeper bedrock of perspective that has to co-exist in this never-never land I just described. A bedrock of consciousness and self-awareness nuanced by 50 years of social conditioning, a social conditioning that nudges me to grow up.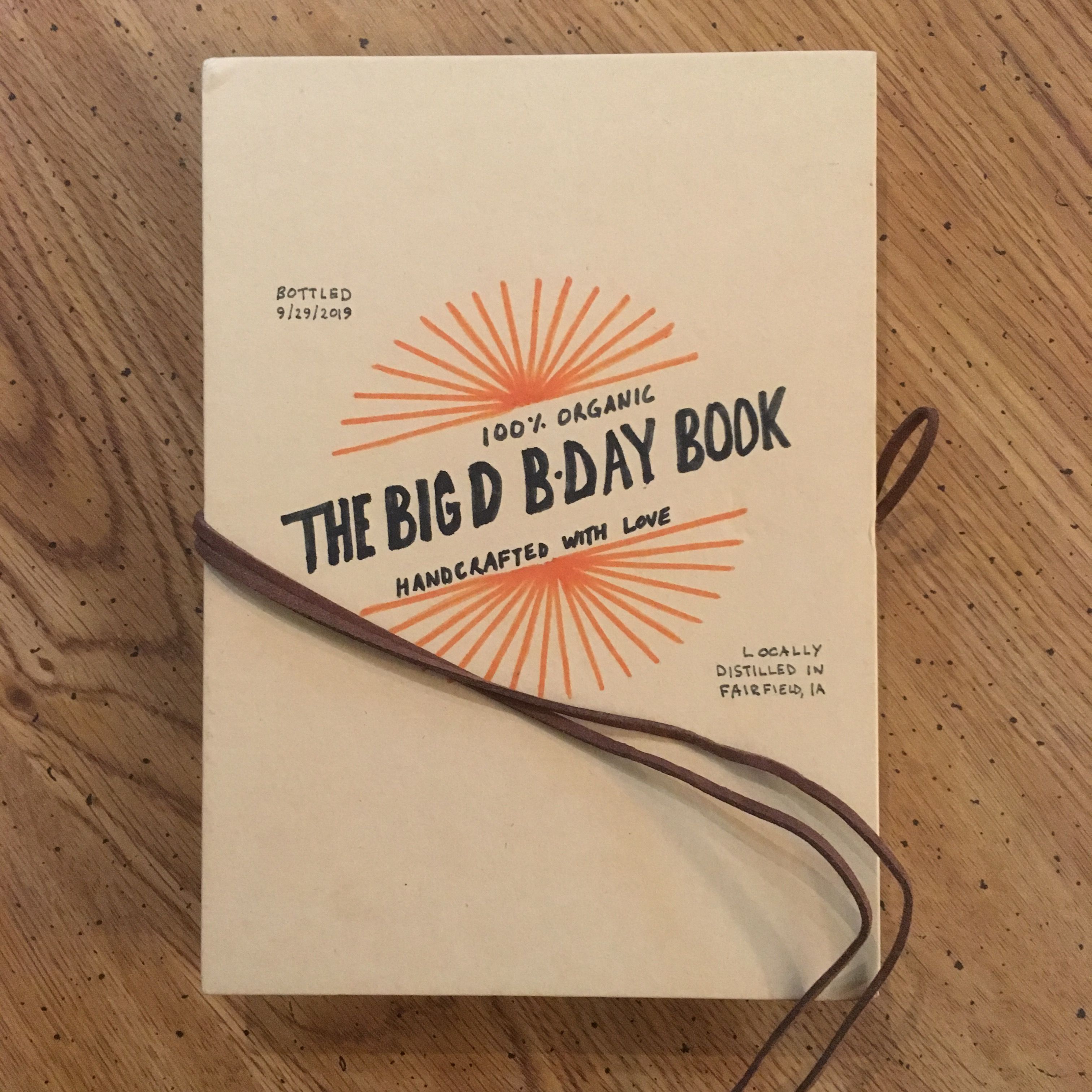 The Birthday Book (photo: L Shapter)
For my birthday, Lauryn invited the fearless souls on our mailing list to participate by way of writing some thoughts to me and she put them into a beautifully crafted accordion book, along with some photos and a hand drawn cover, doodles, and illustrations. As I flipped through the book, reading what people wrote, with tears welling up and my heart about to burst with gratitude, I felt a renewed sense of purpose that I didn't even realize I was lacking. So much of the time, I secretly feel as though this creative endeavor is a selfish indulgence. I'm chasing the sounds I hear in my head with the words spoken to me from an invisible entity using a treasure map I found in a dream. I'm playing in the woods of my imagination just like that 12 year old, caught between the carefree days of adolescence and a longing to be an independent adult. But reading through the kind things people said to me, I got the sense that perhaps we're playing in the woods together. Maybe you too wanted to stay out just a while longer before we're called back in for the day. So, with the leaves around me changing color as fast as I write this and with the gray hint of winter in the background, let's stay out a little longer today and shuffle our feet through the leaves making some of that joyful noise Lauryn sings about in "Poetry and Prayers". We can call ourselves back in for the day when we're good and ready. But for now, follow me … I think I hear something up ahead.
~Dennis
October 3, 2019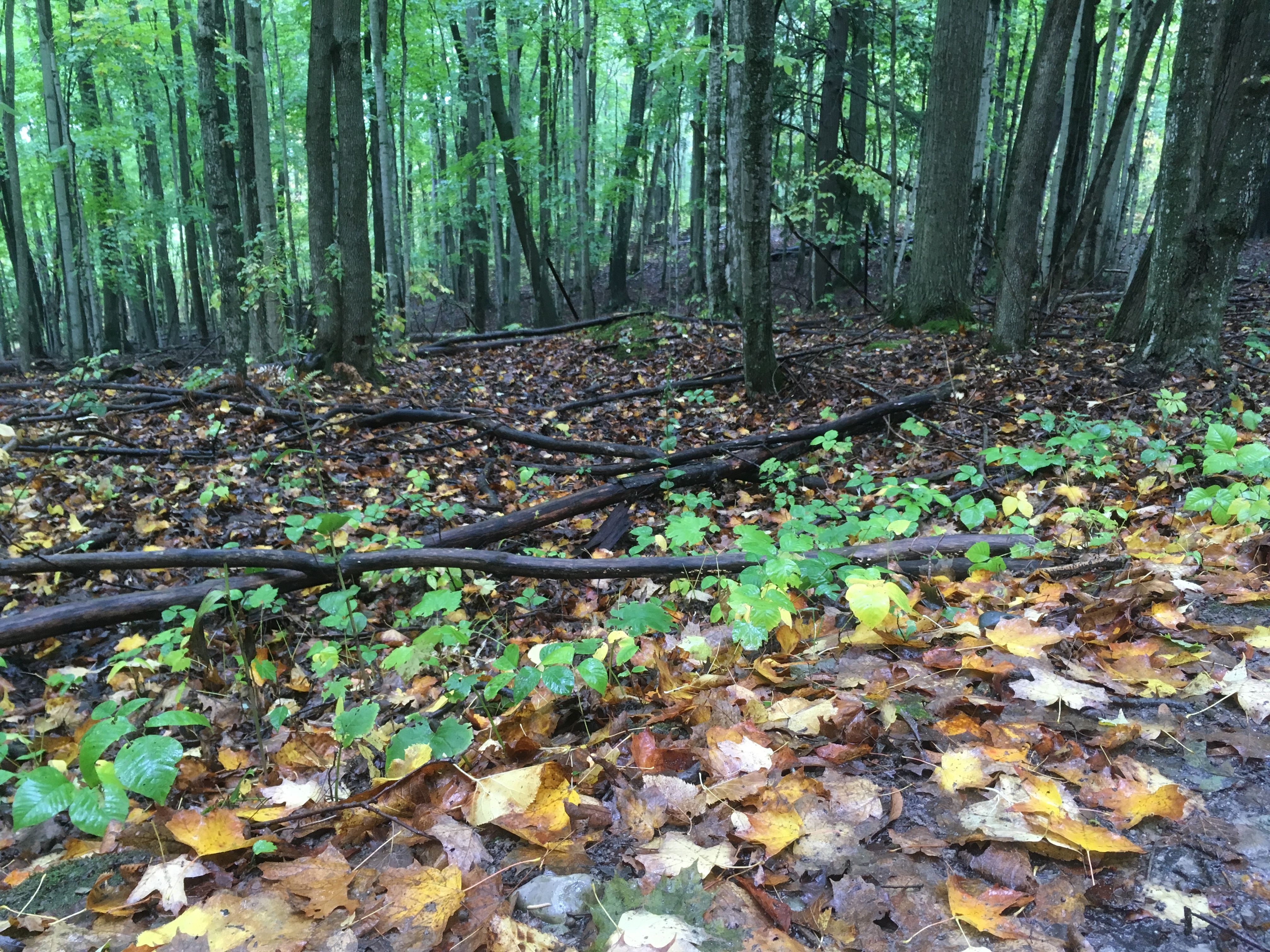 Turning leaves (photo: L Shapter)