It's a cold, raw day in one of the most bizarre winters we've seen in a long time — temperature swings of 70 degrees, snow, ice, rain, and everything in between — and I'm tossing the logs Dennis has recently cut and split into the garage. I cannot say I'm stacking the wood because I'm not, I'm just throwing the logs into a growing pile, with no order whatsoever. I know they are going to be used just as quickly as we can cut them; we're barely staying ahead of what we need to keep the house warm. 
Truthfully, I'm kind of enjoying myself. I feel a little like my once-hero Phil Sims, all while giving a tattered-glove-covered middle finger to those ridiculous art installations masquerading as wood stacks that show up on Facebook and Pinterest. Clearly the people who create those piles A) do not actually use firewood and B) have an endless supply of perfectly cut logs, most likely not from actual trees, whose branches and limbs are generally misshapen and not at all uniform.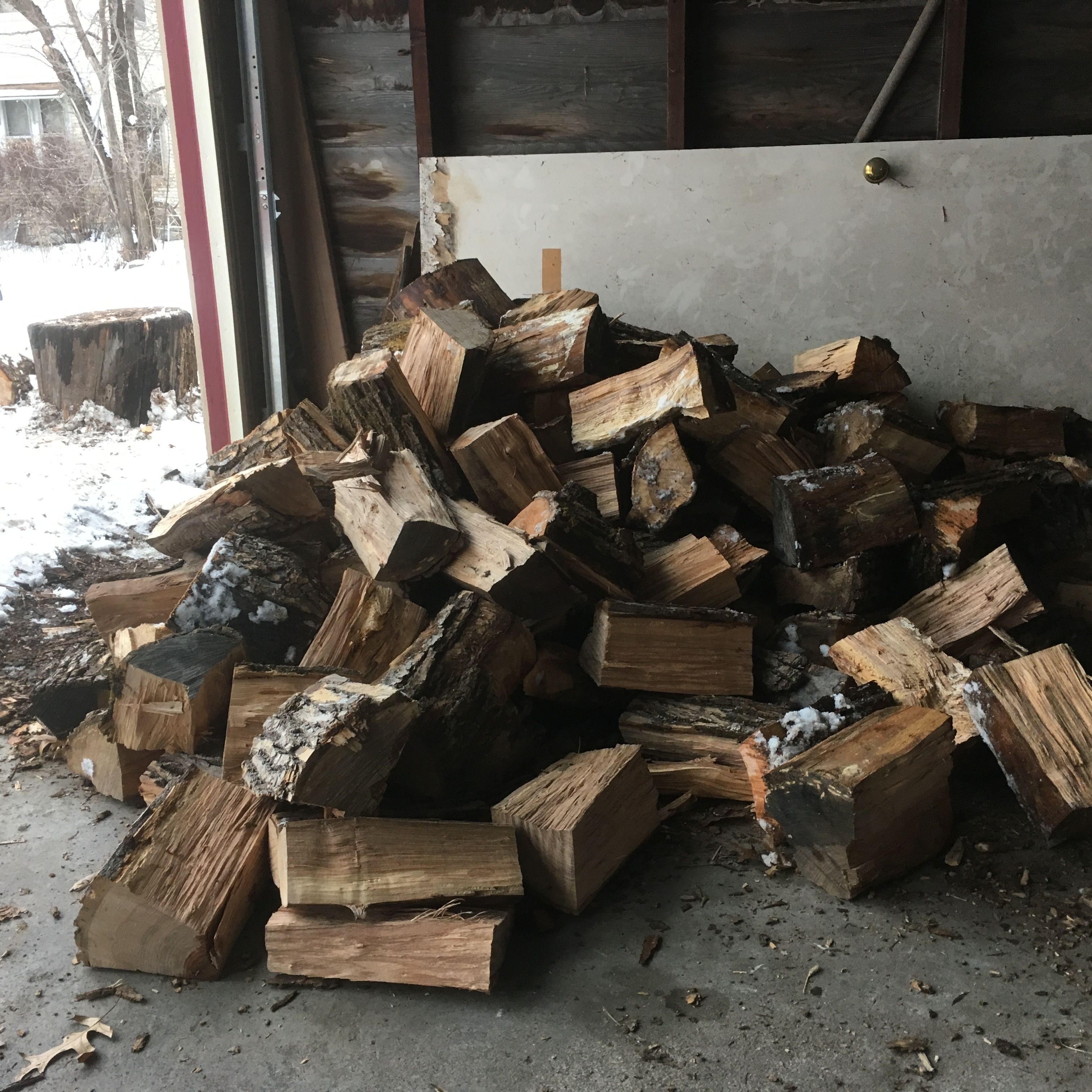 This is what my wood pile looks like.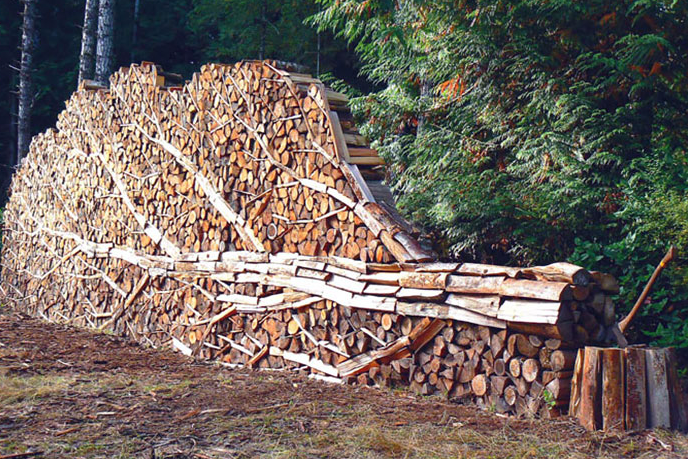 This is not my wood pile. It was created by someone named Alastair Heseltine. Even his name is better than mine.
But in the midst of my gleeful tossing I hear the words of a meme, something another songwriter discussed in a post or an email or something: "How you do anything is how you do everything." It's a popular phrase among spiritual people and coaches and the like and now instead of enjoying my wood rebellion, I'm thinking to myself, "Do I do everything in such a half-assed way, doing my best to just stay one step ahead?" 
I think the answer is, yes. Yes, I do. And then I start arguing in my head with the songwriter who wrote the post and every other person who has shared that quote because all I can think is, "well, that's what happens when you DO ALL THE THINGS." And then all I can think is how that phrase is probably one of the worst things you can tell someone who has spent a life shouldering the unbearable burden of perfectionism. 
Like so many independent musicians, Dennis and I are a DIY operation. Not a Do-Most of It-Yourself operation, but a Do-All-of-It-Yourself operation. Starting with the obvious: we write all those songs we sing, we produce and engineer our albums ourselves, we played every last instrument on our most recent album. We also book all of our shows, we do all of our own promotion, we do our own bookkeeping and accounting and our taxes. We created our website and our CD artwork and we maintain that website, as well as manage all of our social media accounts. We designed our tour posters and we manage our careers 100% by ourselves. On the rare occasions we have hired outside help, we often as not just end up doing things ourselves anyway, after spending too much money to not get what we want or need. 
The current hat I'm attempting to wear? Videographer, because, really, how hard can it be to set up a couple of iPhones on tripods, edit those little movies together? (Turns out, it's not really that easy. Thank goodness for Google.) 
Anyway, my moment of recognizing that concerning myself with a perfectly stacked wood pile was a giant waste of precious time I didn't have to spare felt like a burden being lifted. I felt wise and mature for recognizing when to hold on to standards and when they were pointless and preventing me from doing the work that was really important. 
Until I heard the voice saying "how you do anything is how you do everything." Because now I was feeling a little less gleeful about my wood tossing experience, a lot more discouraged about how I run my life. Because I want to be the kind of person who approaches everything with a sense of reverence and grace.
I have a new song, one that we're hoping to find time to arrange and rehearse before we hit the road for our spring tours. The first line is "Can I Get a Little Help Here" and while it actually has nothing to do with booking shows or stacking wood, I'm finding it a very fitting line for me. Because that's all I really want some days. Just a little help. 
But in the meantime, I'm going to keep on keeping on as best I can. I'm going to probably do most things last minute (looking at a new thing on my to-do list and saying, get in line — I'll get to you when I can) and with a bit of half-assedness — at least until the day comes that we don't have to do everything ourselves. 
So yeah, maybe how I do anything is how I do everything. I get it done. Sometimes sliding into home plate a nano-second ahead of the ball. Almost always with a little piss and vinegar. And these days with a bit gleeful rebellion. That's how I do everything.
~Lauryn
March 13, 2019