Connection: "a source of supply for goods, materials, etc., that is scarce, difficult, or illegal to obtain." And, of course, (slang): "a person who sells drugs directly to addicts." 
Of the many definitions offered by dictionary.com, those were the two that stood out to me. 
I've been considering these words lately, having recently closed my Instagram account. I was shocked to learn how much I mindlessly scrolled through pictures from people I've never met (thank you, Screen Time feature). Fortified by algorithms designed to keep me glued to the screen, Instagram (my dealer) was slowly hijacking my mind and my will. See, I wasn't so much distracted by the accounts I followed but rather the home screen that fed me a steady diet of pretty guitars, boutique amplifiers, effects pedals, mindless trivia, and of course, dog videos. Truthfully, I didn't stand much of a chance up against all those shiny objects glittering directly into the recesses of my brain. Each picture fighting to capture my attention and plunge me into the depths of my sudden new interest, an interest in something I didn't even know existed a moment prior. 
I mean, did you know a Vietnamese farmer discovered an entire world in a cave hidden behind a rock?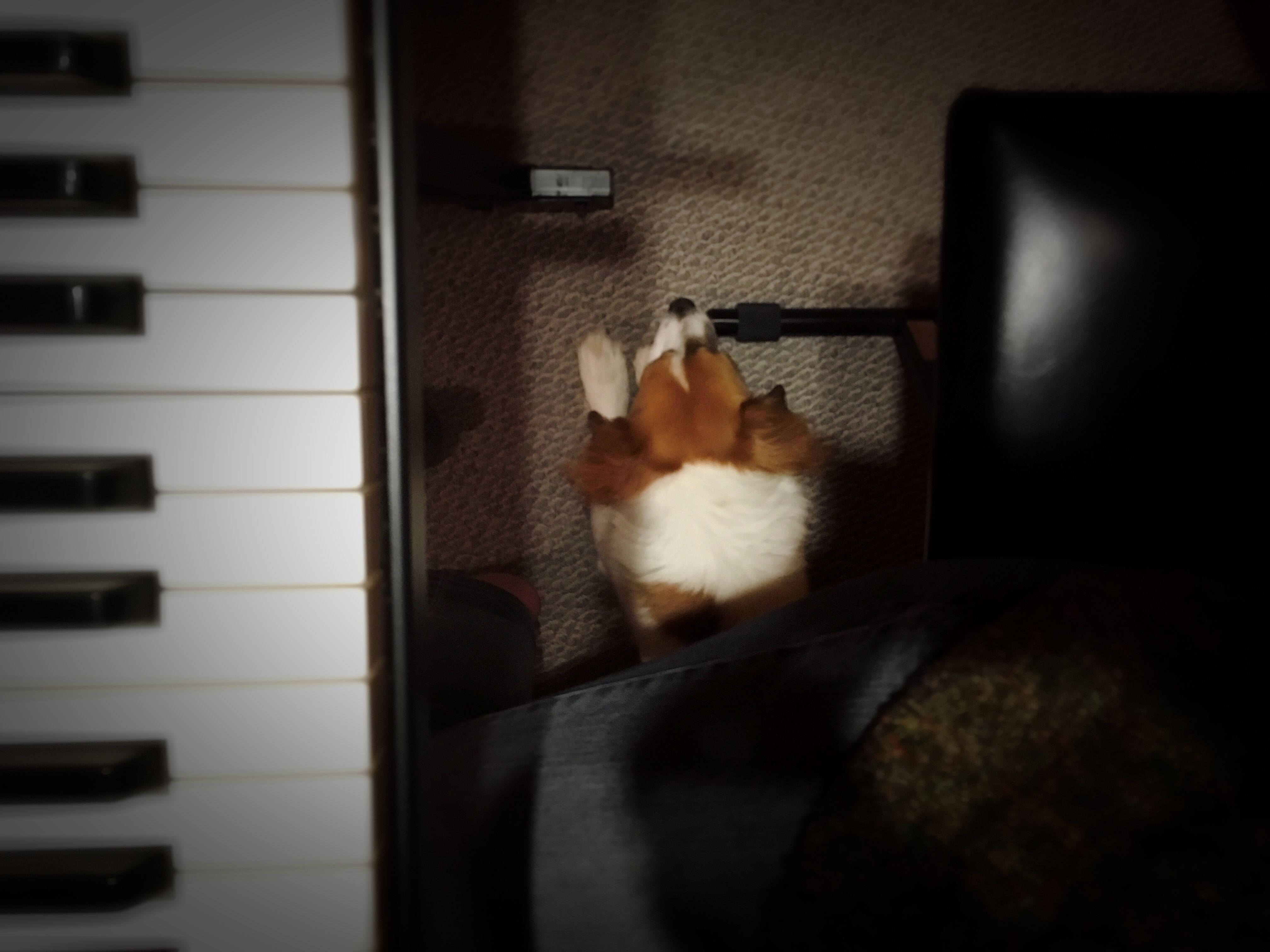 We, too, are guilty of exploiting our dog on Instagram.
So, I pulled the plug. I closed the account and regained some of my focus. Just in time, as we begin rehearsals for our upcoming touring season. 
But in considering my actions, I realized the dichotomy of severing my tie to Instagram while simultaneously hoping that others will engage with us on social media, a job that Lauryn does willingly and beautifully. I had to ask myself — am I being a hypocrite? That question looped softly in the background over the past few weeks and I think I've come to understand the difference. 
It comes down to connection. I wasn't connecting to all those shiny objects sparkling me into a hypnotic state but rather losing myself to them. We all long to connect with others. In a prior blog post, Lauryn wrote that we sing to know we're not alone. So while that endless scroll of Instagram was doing its very best to connect me to something in which I seemed to have an interest, the connection I long for is found through our music. It's where I use my voice to reach out and hopefully tether to someone so that I know I'm not alone. And with any luck, I'll have done so after stumbling onto a universal nugget of something that helps you feel the same way. 
In this manner, there is no scarcity or difficulty to obtain a state of connection. It's always there. It's like a game of catch. Just throw the ball and trust it'll come back. 
To connect, according to that same source, is "to join, link, or fasten together; unite or bind." 
Join. Unite. Bind. It's like we've said from the get-go, we're all in this together.
~ Dennis
February 27, 2019