We are parked at soggy, muddy campground just outside of Eureka Springs, our first day off in what feels like many, many moons. It's spring in the Ozarks — which apparently means cool temperatures and a good healthy mountain wind blowing through the pines and the still mostly bare deciduous trees, and rain, rain, and more rain. There is a leak as yet to be determined somewhere in the water system of the camper, and so the carpet is also damp and cold in places. The Rialta smells like, well, like musty, old, wet carpet. (Fortunately the camper itself is water-tight, protecting us from the aforementioned rain, and at times torrential downpours with thunder and lightning, we have had most nights of this tour.) 
But as I write this, the late afternoon sun is trying to find its way through the clouds, as it is wont to do, and we are trying to find our way through this life of being full time musicians living on the road. I can't decide if touring is more like your first day on the job, night after night after night, or if it is more like a first date, over and over again. On the one hand, we are working, and so every night we have a different boss, different coworkers, different environments, and most likely different wages. But on the other hand, the job of a traveling songwriter is to open a dialogue with an audience, to get that communication going, and so often it really does feel like a first date. Sometimes you give your very best lines and the audience is charmed right out of the gate, but mostly they take a while to warm up to you, not sure if they trust you yet, not sure they get what you are all about or whether or not they want to come along for the ride. 
It's a mixed bag, this traveling troubadour thing, and I am eternally grateful that I have never had to do it on my own. I always have my musical and spiritual soul mate with me, there is a sweet little dog with soft ears waiting in the RV every night, and even if the rapport with the audience isn't working out to be the best first date experience, all I have to do is look to my right, catch Dennis's eye, and know that we will be alright. And we keep going. 
This tour is five nights in, five shows to go. Every single night we have been blessed by a little magic, some nights more than others, but there has always been a reason to keep playing. More than that, though, we have been floored by the kindness of strangers, people who seem to instinctually know that a little hospitality and good will really do keep you going. People who offer that kindness freely and generously.
We had the friends of friends, people we'd never before met, who allowed us to park the RV in their driveway, made us breakfast and homemade chai (the real deal — the recipe was brought back from India) in the morning, and let us shower in one of the more luxurious bathrooms I've ever used. They shared stories of their trip to India, of their spiritual quests and their experience with Amma, the "hugging saint". They opened the door ever so slightly to the poignant story of losing their daughter to cancer, and sent us along the way with a parting gift. And they made sure to let us know we were welcome anytime. By the time we left, they were no longer friends of friends. They were just new friends.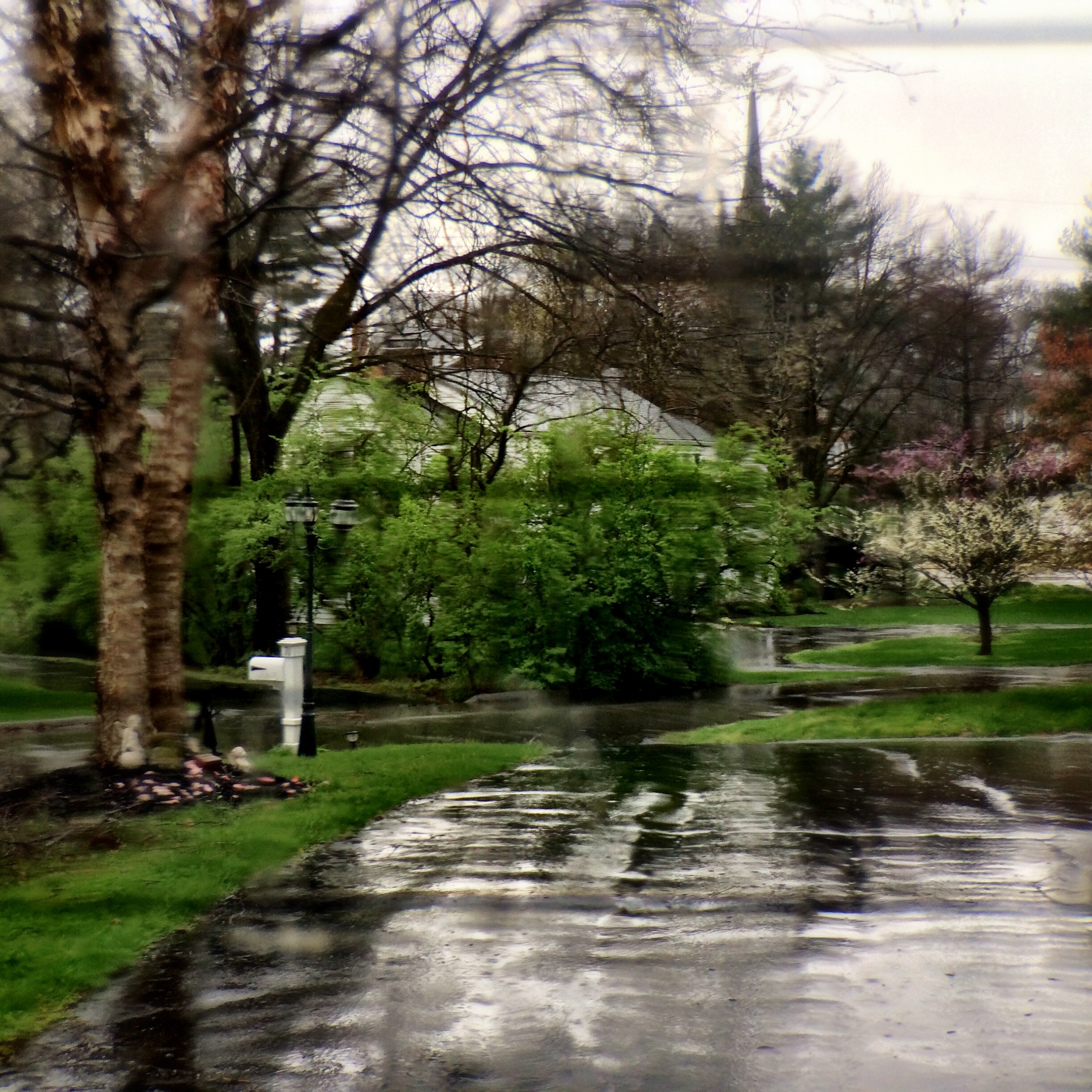 A little farther on down the road, we had a friend of the venue open the apartment above his garage to us, in an exquisite part of the Missouri countryside. He greeted us in uniform, and even if you have done nothing wrong, somehow it is still rattling when a man in blue steps out to welcome you. But he must know this, because he told us a story of welcoming a young hippie band from Colorado and messing with their heads a little just for fun, and then showed us where we'd be staying. The apartment was comfortable and spacious, the refrigerator came with a six pack of beer, and there was a guitar for us to sign, joining other musicians, including the Colorado band, who had passed through.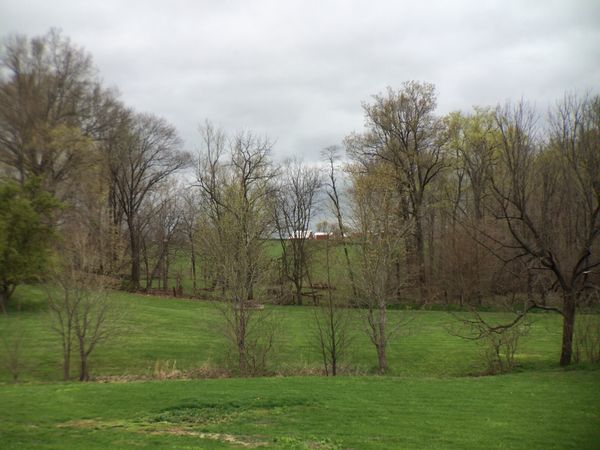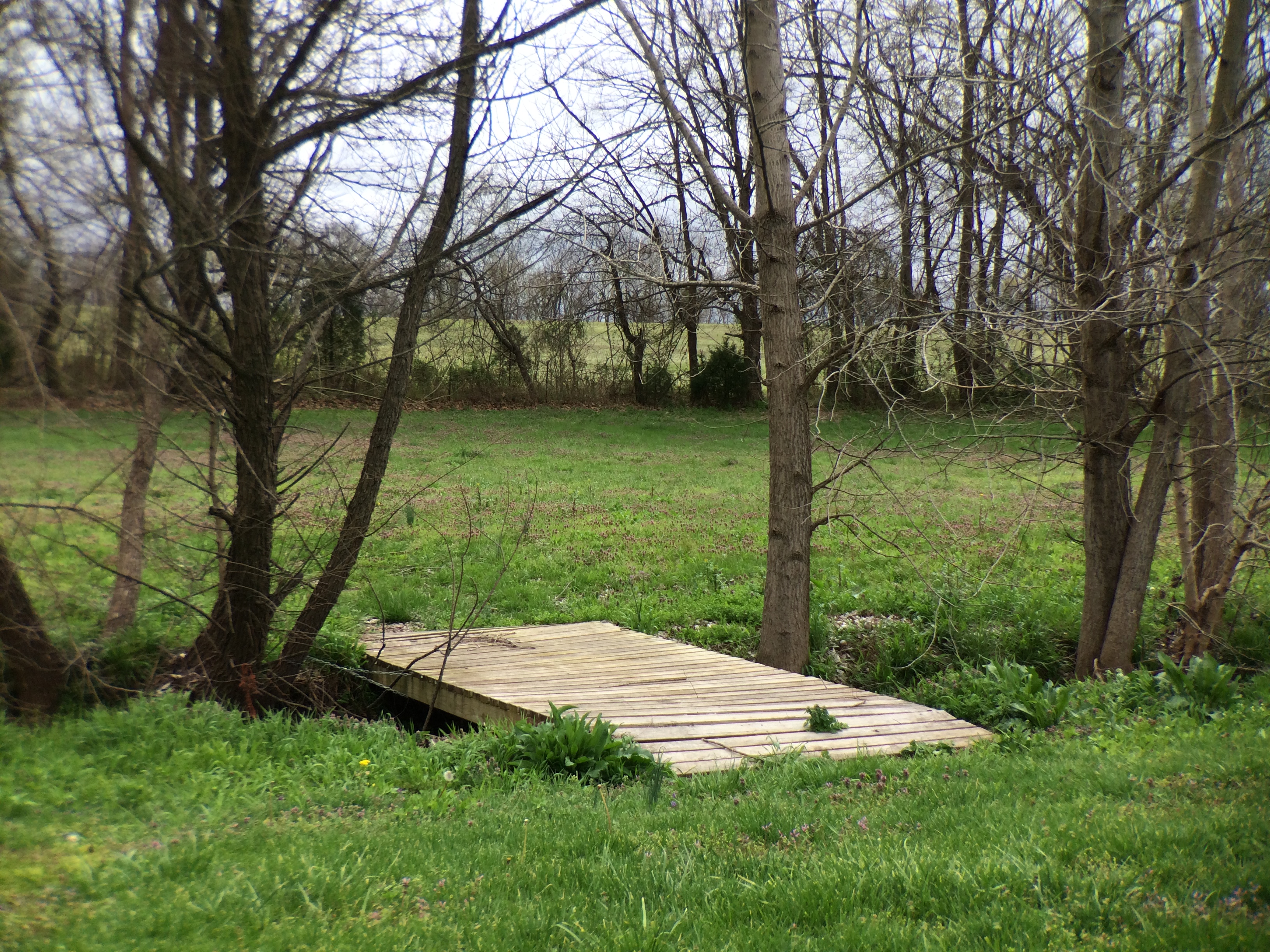 And finally, through, a website for RVers, we found complete strangers who allowed us to park in their driveways, as well as offering us the use of their electricity and water. At the first one, in a modest subdivision in Poplar Bluff, Missouri, we woke up to a plate of homemade oatmeal chocolate chip cookies, along with a sweet note wishing us safe travels, sitting outside the RV. And in Fayetteville, Arkansas, we were greeted after our show by our lovely host, who welcomed two strangers at 10 p.m. at her quiet home at the top of a steep and narrow road. She talked about the various rigs she's had over the years, and then offered us a hot shower in the morning. We met her ebullient pup named Murphy and she told us she had once had a dog named Maisie. We have learned that kindred spirits often seem to find one another.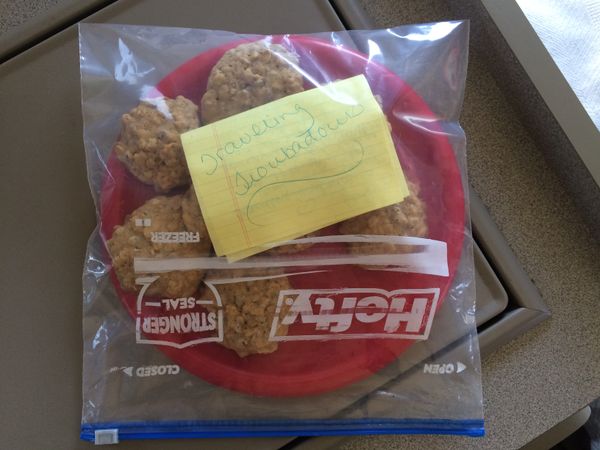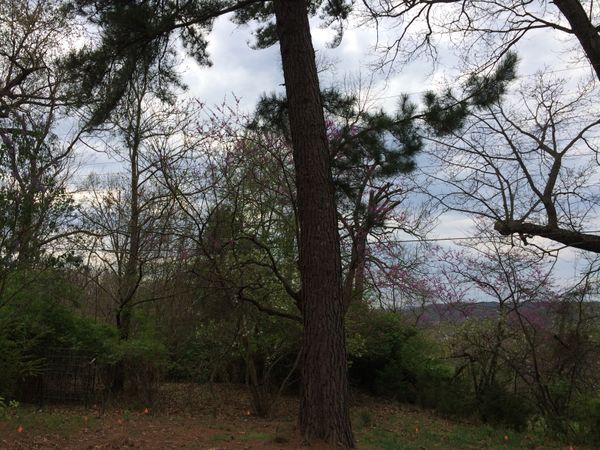 This is a long post, longer than I intended, and I haven't even gotten to the amazing people at the venues. But I'll sign off here anyway, and hopefully find another quiet few moments to write another little travel log. One final thought, though, and that it this: somehow, when you finally decide that you truly believe in what you are doing, the world seems to conspire to help you along the way. It's a beautiful thing.
~ Lauryn
April 3, 2017